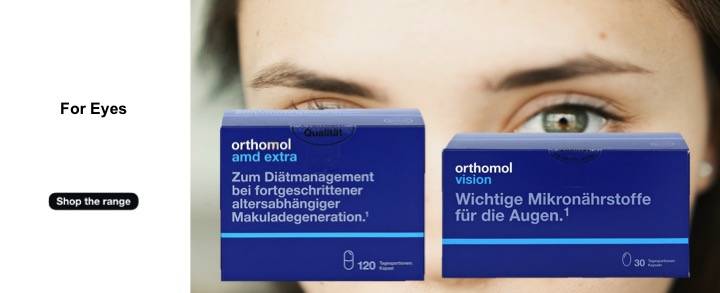 Eyes are exposed to stress every day - whether young or old. Environmental influences such as pollen, air pollution or UV radiation, or air that is too dry due to heating or air conditioning. Our modern and increasingly digital lifestyle in particular poses extreme challenges for the eye. Anyone who sits on the screen for a long time or frequently uses a smartphone or tablet can impair their eyesight in the long term.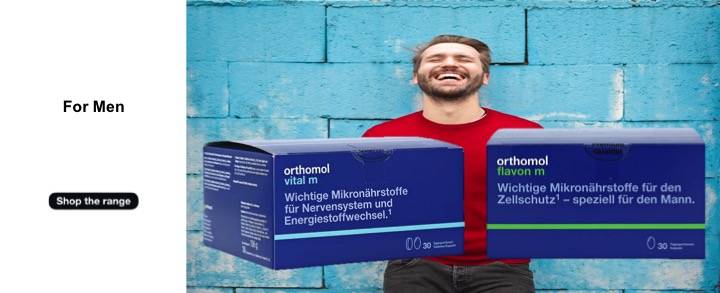 As a man you don't just live on air and love. Numerous vitamins, trace elements and secondary plant substances are important for the male organism. Men, like women, can experience gender-specific ailments or problems. The male body is also subject to hormonal changes. Micronutrients can have positive effects. And you can also do something about the desire to have children. Become a father, even in old age. And always well looked after.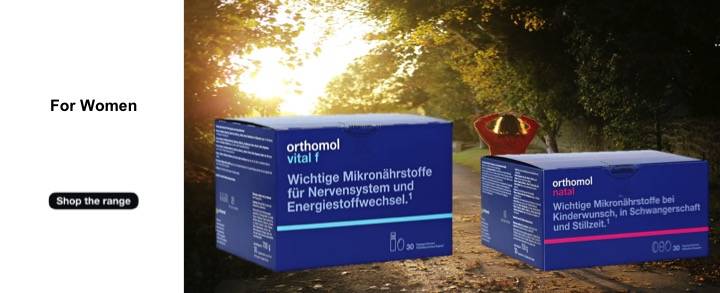 The female body has to master special challenges in different phases and therefore also special needs. These are phases of change that go hand in hand with physical changes. Orthomol supports you in all stages of life, whether you want to have children or menopause.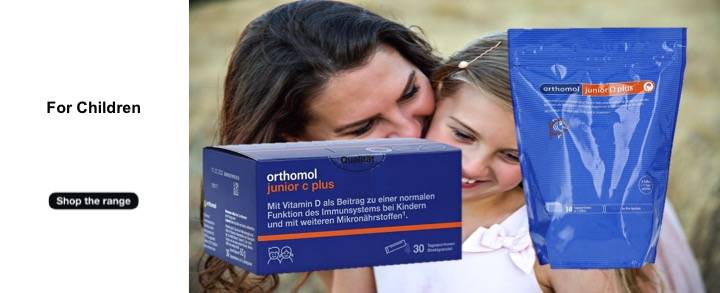 Micronutrients are essential for many of the vital functions of our body. With only a few exceptions, we humans cannot produce vitamins, minerals and trace elements ourselves. That is why they are called essential - that is, we have to eat them in sufficient quantities with food. Unfortunately, healthy eating is not always what our children call "delicious". If children occasionally leave vegetables and fruit on the left, that's no problem.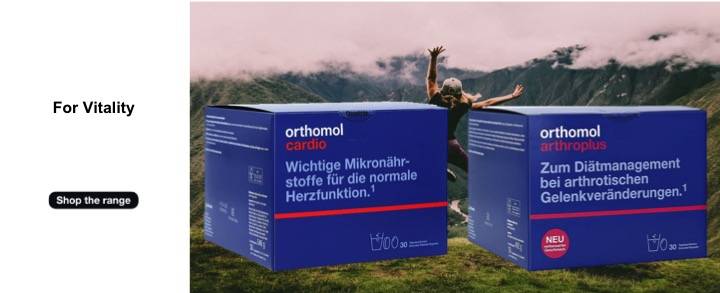 Whoever demands a lot from the body also has to give it back a lot. Because every intensive physical activity, whether in mass or competitive sports, leads not only to an increased need for energy-supplying macronutrients but also to an increased turnover in metabolically relevant micronutrients. Inadequate supplies can lead to a decrease in performance and regeneration ability.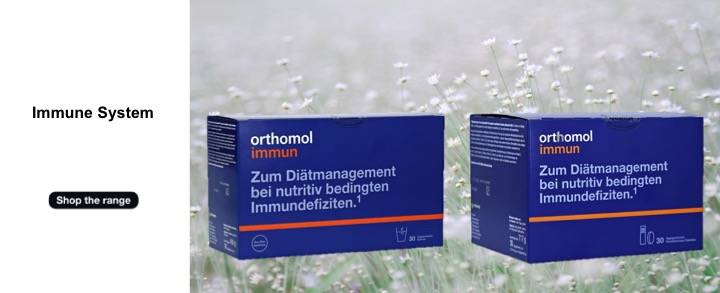 Especially in acute or chronic diseases, the need clearly exceeds the recommendations for healthy people. This increased need is not always easy to meet through diet. Those who frequently suffer from respiratory infections can develop micronutrient deficits over time. Studies show that, especially in the case of recurring infections, the additional administration of immune-specific micronutrients can make sense. People with low vitamin levels particularly benefit from this.
This Beauty product from Orthomol is full of Vitamins my skin needs every day. Easy to consume and supports Skin, Hair and Nails.
Orthomol - About the brand
Be healthy. Stay healthy. Efficient. The best possible care. No matter what life brings with it. We are at your side as a partner. With high-quality products and nutritional medical know-how. We have been passionately and confidently developing micronutrient combinations for various applications for over 25 years.