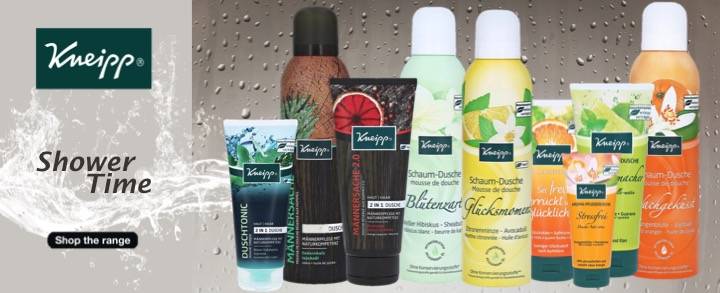 Showers, all well and good - but with what? Aroma, balm, cream, gel, oil or the trendy foam?  Basically you get from Kneipp shower gel without preservatives. In addition, all shower products are nourishing and gentle on the skin.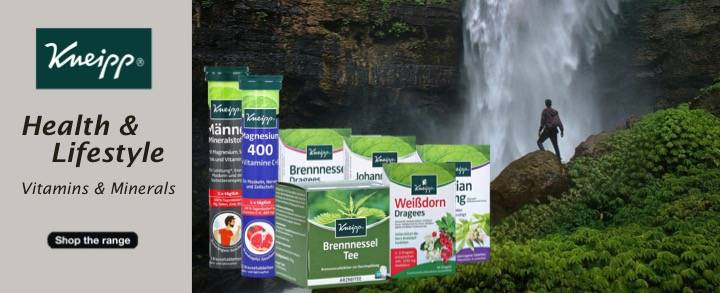 Let your mind wander or do something good for your immune system? Quite simply with the Kneipp Health & Lifestyle products. With the medicinal plant combinations in tea or the minerals in the tablets, depending on your condition, you can do something good for your body.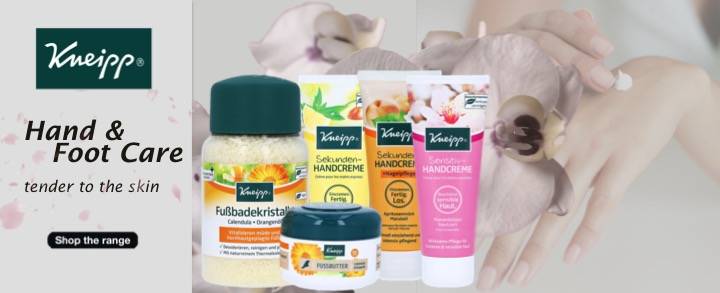 Dry feet, cracked hands, who doesn't know it? Pamper your hands and feet and give your feet and hands a little break. With Kneipp products, your feet and hands also get a small wellness program and you can switch off and enjoy a little bit more. 
KNEIPP aroma care foam bath happy time out

The bubble bath is ideal to really relax after a stressful week. The scent is very pleasant and in combination with the beautiful red color of the water you really don't want to get out of the tub anymore.

Today the Kneipp® brand is over 125 years old and Sebastian Kneipp's holistic philosophy is more relevant than ever.
The Kneipp® experts ensure that his knowledge is accepted today.To implement this knowledge in the development of our products, we have imposed certain standards and rules.
The Kneipp brand stands for: Herbal ingredients, without paraffin, silicone and mineral oils, dermatologically tested for compatibility, campaigns for animals, Life sustainability